Commercial Irrigation Services
Ful-Flo Industries Ltd.'s full line of irrigation products lends itself to finding the most suitable product for the vast array of commercial sites that are encountered. From retail businesses to strip malls, from town house complexes to gated condominium communities, from baseball and athletic fields to soccer pitches and green space parks, Ful-Flo has the product, the equipment, and the expertise to get the job done.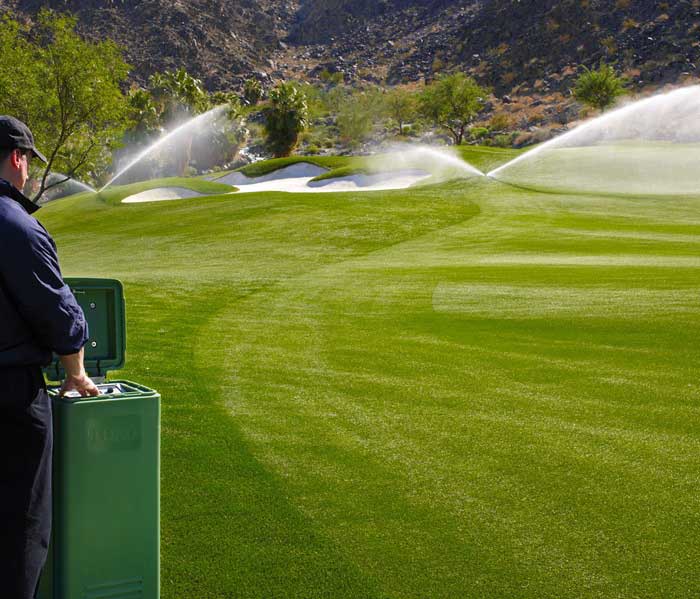 Ful-Flo has positive working relationships with all the major landscape architects involved in developing cutting edge and cost-effective irrigation solutions to commercial sites. Working alongside landscape architects, Ful-Flo Industries is a major influencer regarding the type and nature of irrigation that is developed at the planning stage of many of these commercial locations.
In addition to the design and technical assistance that Ful-Flo provides to the commercial marketplace, Ful-Flo also has exclusive rights to some of the most sophisticated and industry specific installation equipment available in the marketplace. Using the right machine for the right job makes us, as a general contractor more efficient when installing the irrigation components.
Ful-Flo is a leader in terms of commercial irrigation both at the planning and design stage of the irrigation project through to its final construction and installation phase. And once the job has been successfully completed, our warehouse is available for all our commercial accounts to purchase any required irrigation parts to keep their system operational for years to come. We offer end of season shutdowns for your irrigation system to help eliminate any spring start up surprises.
We at Ful-Flo are excited to have the backing of quality products and manufacturers; we have the support of well qualified and trained people; and we use the most effective equipment available to assist in the installation of our commercial irrigation projects.